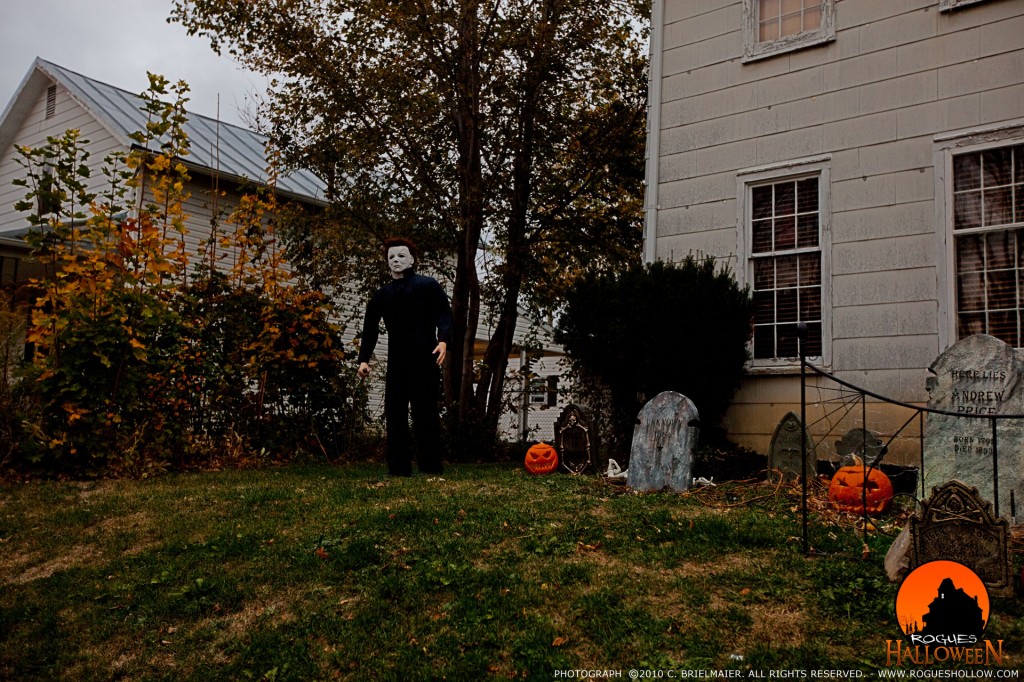 Janet: "Julie saw him you know."
Bud:"Who?"
Janet: "Michael Myers. I swear yesterday when she was coming to work. At the shop n bag out by the mall. She stopped at the light and saw him walk in that field behind the Lost River Drive in. Julie said he was so creepy."
Big hat tip to Pumpkinrot, whose movie posts I'm liberally borrowing from for this post. With November now 5 days deep I bid a bitter sweet farewell to Halloween 2010 with a photo from my yard haunt. Now the planning begins for 2011! The Yard Haunt video is in production and I'm going tot try to have it finished by next week.
---