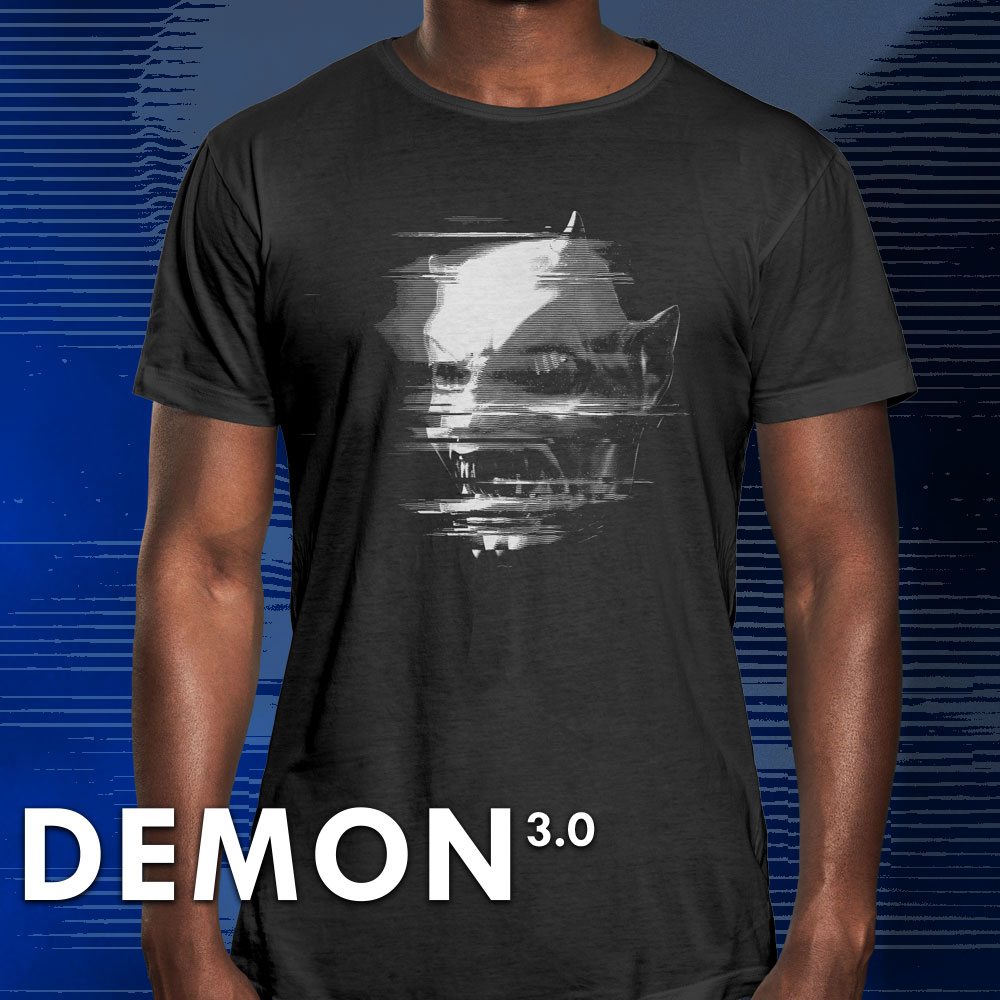 This shirt is an homage to one of the most fun and insane Italian horror films of all time! And part of a series of Demon shirts based on our 2016 Promo Reel Demon 3.0.  It's perfect for any die hard horror movie fan!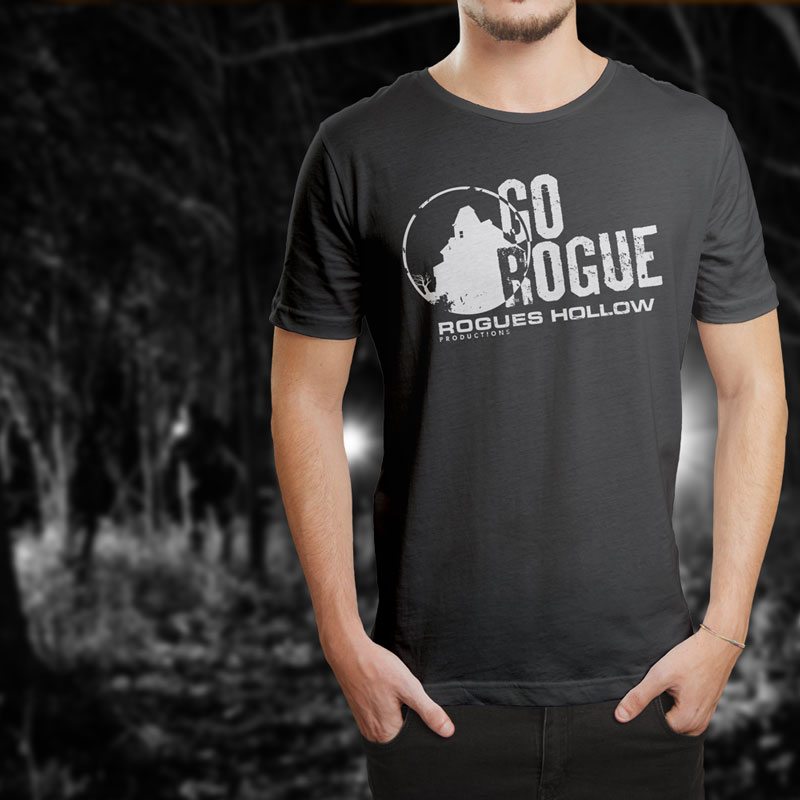 "Go Rogue" with our 2017 logo shirt! Prepare for some strange looks especially if you wear this at the airport!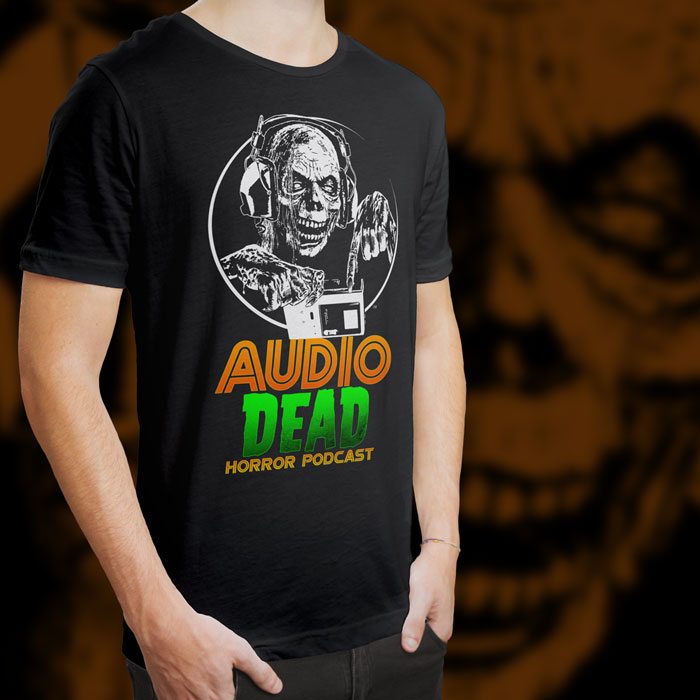 We love horror movies so much we have a podcast devoted to talking about them! Now you can tell the world your a fan by wearing an Audio Dead Podcast t-shirt!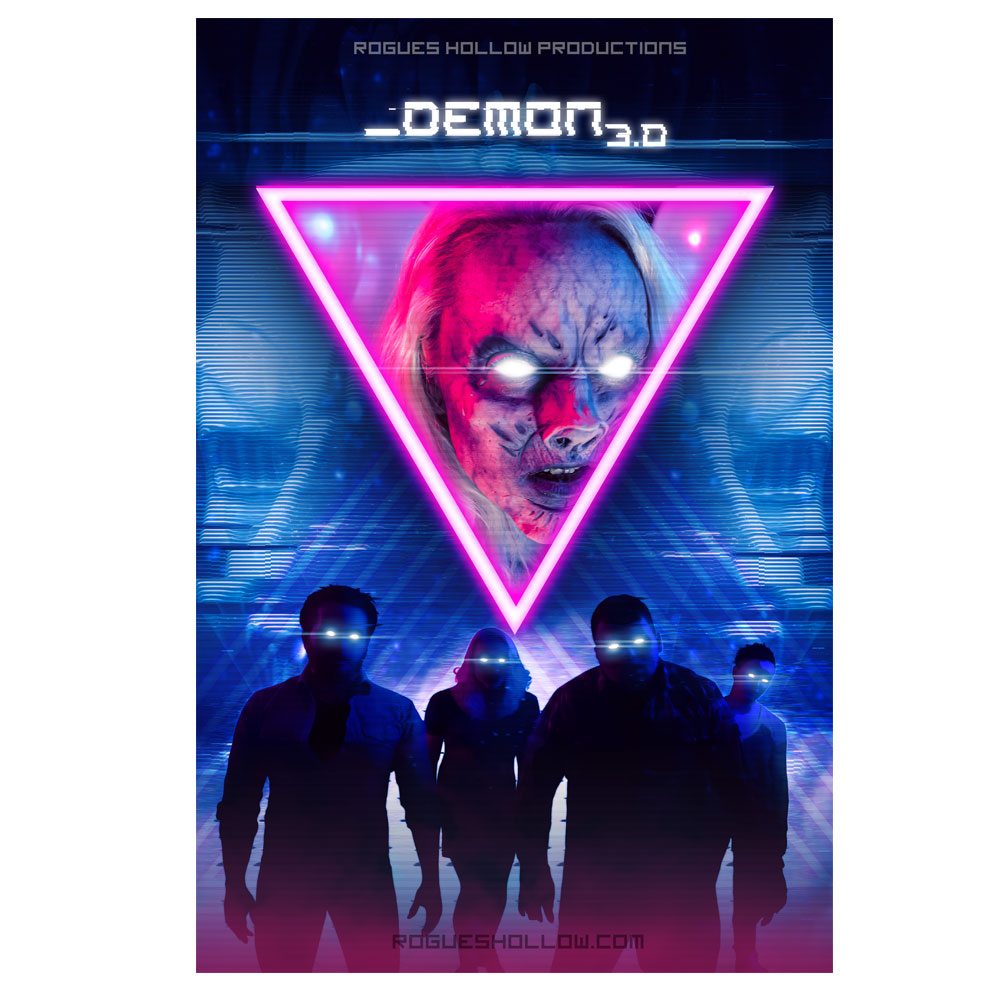 This glorious print is a fusion of classic 80's horror movie series Demons with Rogues Hollow's unique style. This artwork was featured on our 2018 marketing materials and a video short was shot for a 2017 and 2018 show reel incorporating this concept.
Available in sizes  16″ x 20″ $32.00 18″ x 24″  $36.00 24″ x 36″  $50.00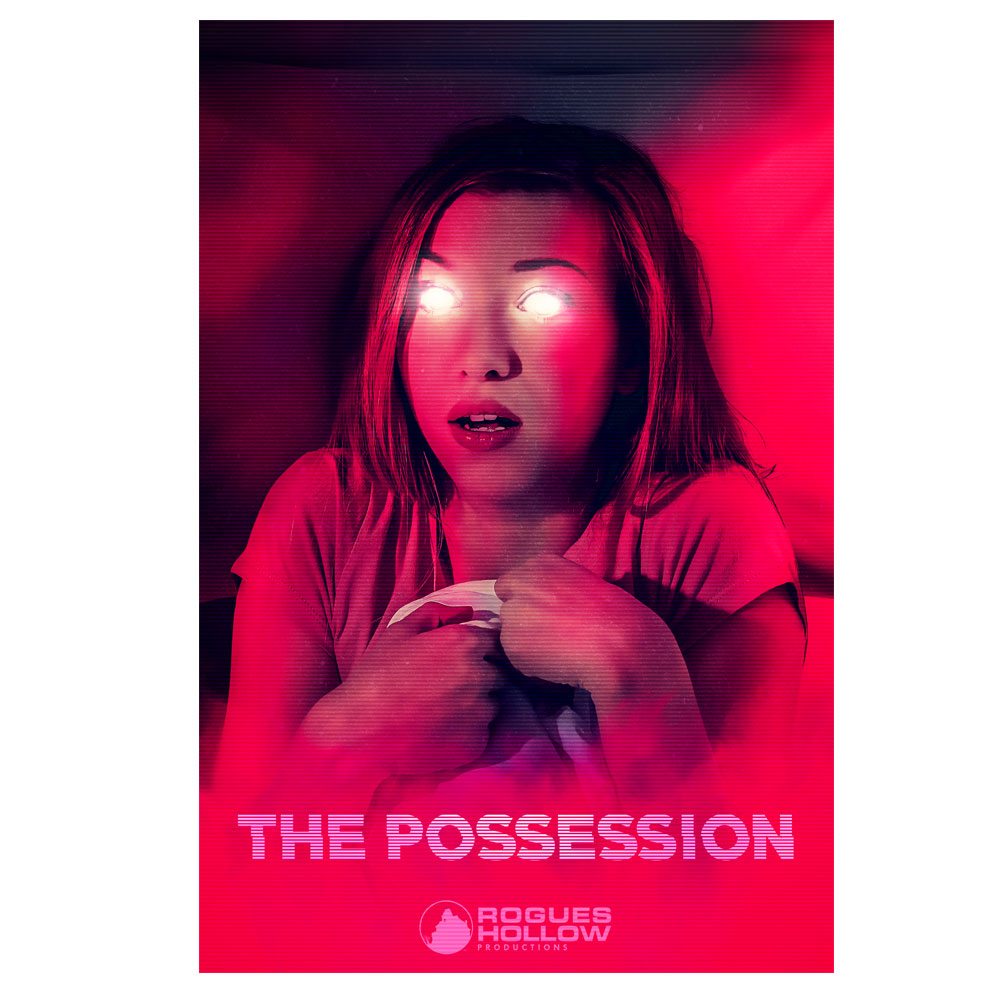 The Possession was is an image I created for my Spotify playlist volume 2. Its a retro 70's styled piece that conjures images of Satanic Panic films from the era! Get it now as a beautiful full color print for a dark corner of your home or office!
Available in sizes 16″ x 20″ $32.00 18″ x 24″  $36.00 24″ x 36″  $50.00