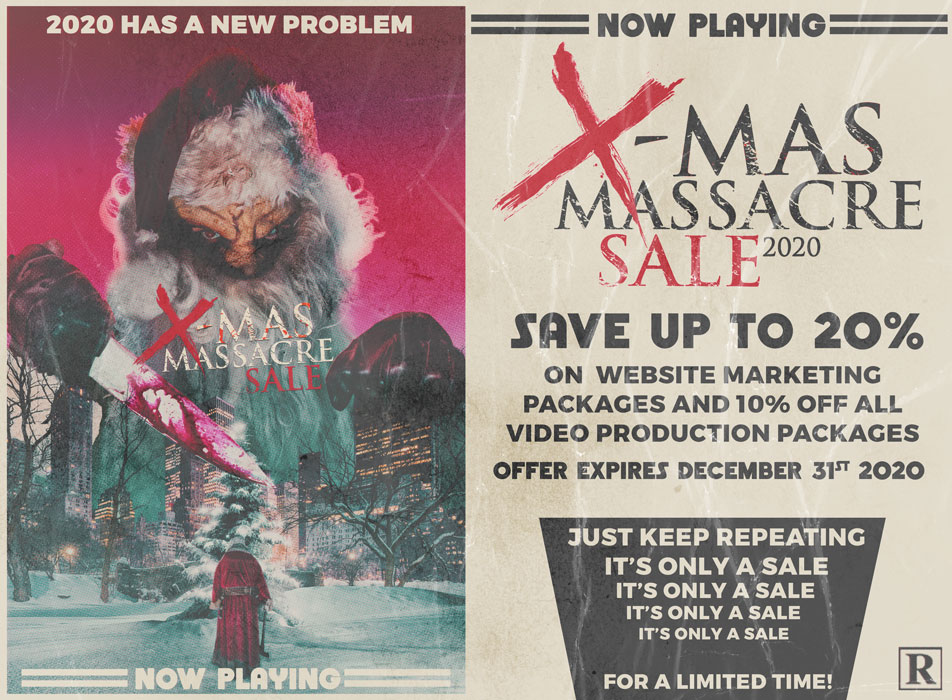 Creative Marketing Website Packages
by Rogues Hollow Productions
 Ready to take the next step in your online presence?
Rogues Hollow makes things simple by bundling together the services you need to bring your business to the web in a big way! On this page you'll find our FULL WEB SITE MARKETING PACKAGES! They come in a variety of sizes from basic budget package to a full blown marketing assault! We're pretty sure you'll find what you need below but if  not we you can always contact us directly for a custom quote tailored to your business! All the packages below will work for Haunted Attractions, Events, Stores, Bands and even Films or shows. For More website examples and trailers please visit our Portfolio. Don't see what you need?  Contact us for a custom package quote! To place an order please click here  or call 614.408.3137
Don't Wait! Today's the day you take your business to the next level!
EVIL LITTLE GREMLIN PACKAGE
BUDGET WEBSITE PACKAGE
Our entry level web site package will let you hit the ground running with wordpress and the latest technology to ensure your website will be ready for all devices! Examples: ScreamAcres.com or Jason's Woods
Package Price: $1600.00 $1408.00
NOW THROUGH DEC. 31, 2020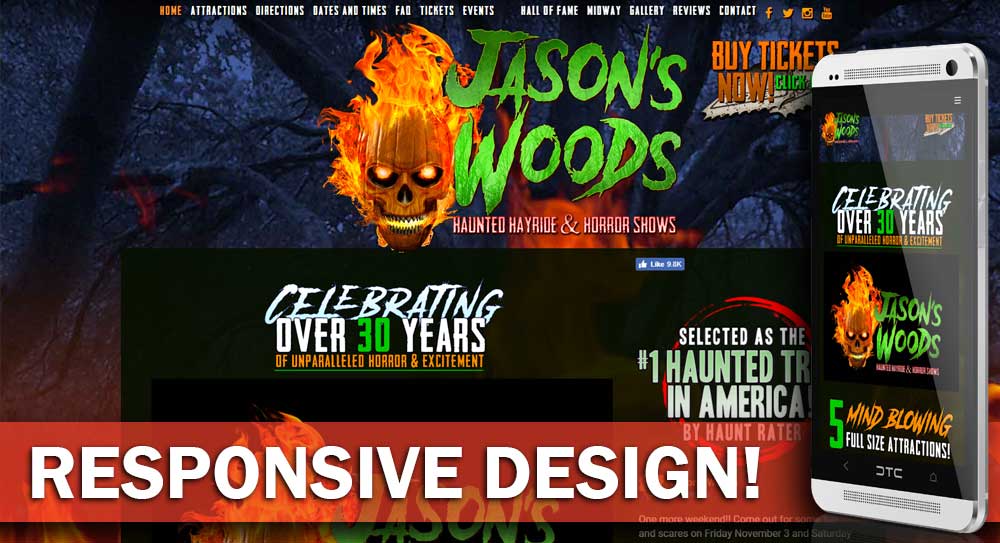 COMPLETE HAUNT MARKETING SOLUTION
The Soul Sucking Demon Package is a complete Haunt marketing solution. It includes artwork, print design and a full  Responsive WordPress site with Search Engine Optimization! Examples: Jason's Woods, Deadmonton Haunted House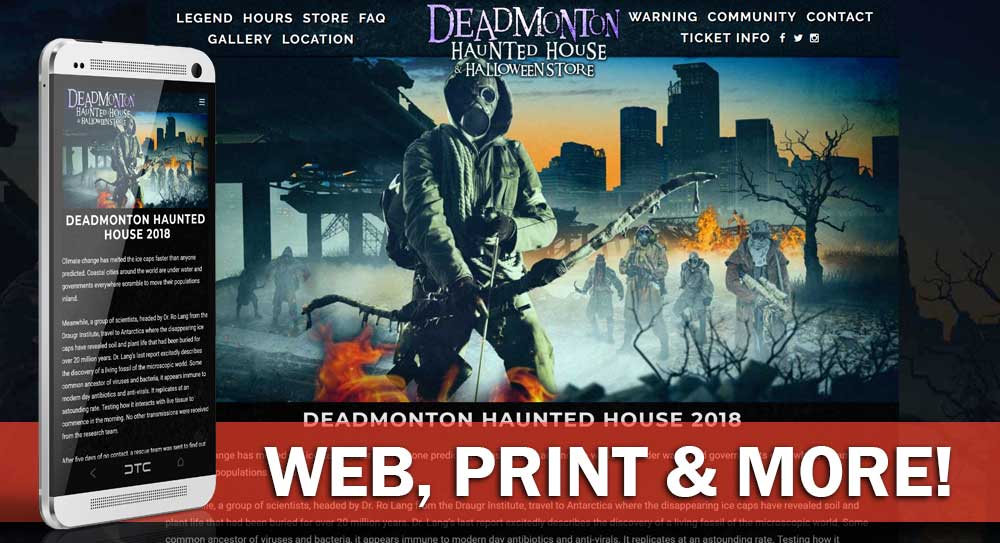 Package Price: $3500.00 $2800.00
NOW THROUGH DEC. 31, 2020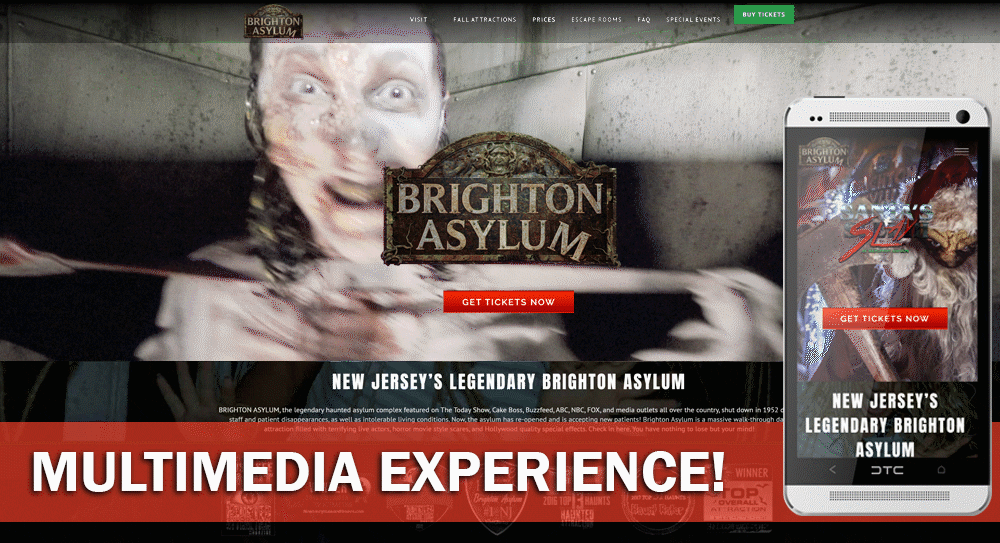 Mobile devices are the way most people view your site so why does the mobile experience have to be so boring? With The Ripper we've created an unholy marriage between our popular immersive media sites and the convenience of wordpress. Stop compromising! Start blowing your guests away with the best of both worlds! Contact us for more details!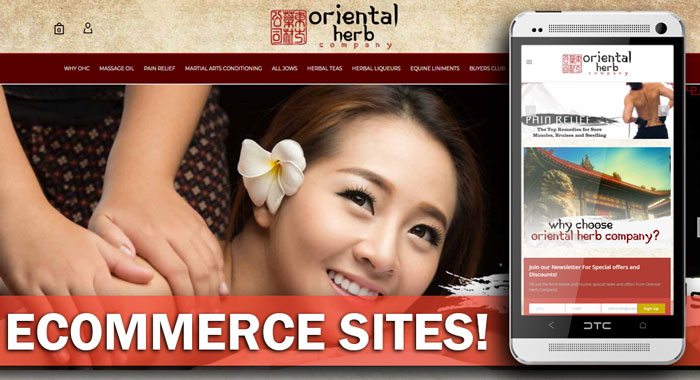 Secure E-Commerce Solutions for Small Business
A shopping cart system is the most important aspect of any business that wants to sell their product online. Its also one of the most vulnerable to hackers. We want to make e-commerce sites that will work and be dependable. That's why Rogues Hollow E-commerce packages come with a special hosting service that will keep your shopping cart's system updated with security fixes and patches as they become available. If something should happen and your website is hacked, we'll fix it and get you back up and running. You may find companies that will sell you cheaper commerce packages and hosting but they probably won't be there to keep your site updated and protected the way Rogues Hollow will.
E-commerce packages include the following:
Professional WordPress Website with custom graphics
Woo Commerce E-commerce Program Installation and Customization (includes shipping plug-ins and CC processing set up – You are required to apply for your own Credit card processing account and provide us with information needed for set up.)
2 Animated Web Banner advertisements
Logo Design
ESCAPE ROOM WEB MARKETING PACKAGE
Escape Room packages include the following:
Professional WordPress Website with custom graphics
Integration with Escape Room ticket services such as bookify, bookeo and others.
Initial SEO titles and description set up for each page
On Page SEO for each web page
Variety of Social and SEO plugins included
Social media optimization and Open Graph tags inclusion
Google Analytics
Logo Design
Get a 20% discount Off this package now through December 31st!  ORDER NOW!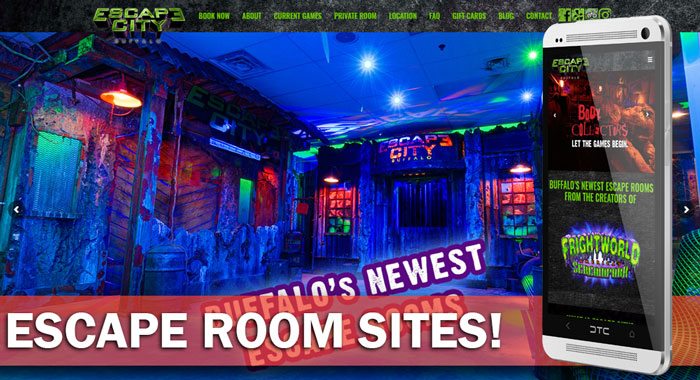 Escape Rooms have become the fastest growing entertainment industry of the last decade! Having a great escape room is important but not investing in a attractive working site to sell tickets is a huge mistake! Rogues Hollow has been designing Escape Room sites for years and we know what makes them work!
Cinematic trailers for attractions and events is something we've been doing since we started back in 2001. Now we shoot video using the latest Canon EOS & Sony camera's in both HD and 4K with a bevy of Steadicams, gimbles, jibs, lights and more! Our trailers have been turning heads for a decade and today we're making some of the most cinematic trailers on the web for haunts and events. Whether its shooting a scripted sequence or just walk-throughs of your event with actors we can do it and make it into a great piece of marketing for your event!
Visit our Video Services Page for Full Details and Examples!
Rogues Hollow Photography
Rogues hollow can come out to your location to take photos of you event or business. Whether its here in Ohio or all the way in California we can come to you and shoot your haunt and actors. Photography costs are $900 (plus travel expense) for a minimum of 10 finished photos for promotion of your event. Depending on the haunt we can provide a ridiculous number of photos. If you have great make up and sets then its more likely we'll have a lot more photos when all is said and done. For example when we went to the Los Angeles Haunted Hayride we ended up providing over 50 photos! HDR Photography is also available!  So let us shoot your haunt!
OTHER SERVICES AND ADD ON'S
Below are some more of our popular services. If you're interested in combining any of the below items to a package above, contact us for special discounts!
Miscellaneous Services
Webmaster Services – $55 /hour when purchased in blocks of 10 hours or more. Payment is required at time of purchase. (Normally $85/hr individually)

Billboard Design

– Yes we do billboards! Contact us for a quote!
Don't see what you need? We also can do billboards, posters, coupons, email marketing, viral marketing, short films, E-Commerce websites, worpdress websites and more! Contact us or call 614.408.3137 to get a custom quote!
*Service and support includes phone support and basic text or content updates.
† Additional fees will apply for motion graphics or extensive special effects.