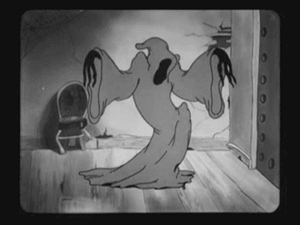 So there seems to be a growing trend in the Haunted House industry to do silly funny videos in hopes of becoming the next "Gangnam Style" or "Harlem Shake" viral sensation. I've done videos before in hopes of them becoming viral and I've pretty much given up on it. I've actually listened to so called "web professionals" offer advice on doing viral style videos to let more people know about your business. In the past I've done videos with the intention of creating something funny that might go viral. I can tell you now this is exactly the wrong approach for any video project!
First the most OBVIOUS reason: The chances of your video going viral are astronomical. There's very little you can personally do to facilitate a video going viral. It all depends on chance. I hear professionals say that all it takes is one person spreading it to some friends to get the ball rolling but that's a lie. It takes thousands of people finding something funny or interesting enough about YOUR video to take the time to tweet it, facebook it, or email it to a their friends. The chances of that are microscopic so why should you base your entire production on creating something that in all likelihood will languish in Youtube obscurity? Why waste all that creative effort on something that you think might be funny or clever enough to go viral?
The Most important reason however, is your brand. Let's say you own a haunted house that's known for being Terrifying. People make the trek from miles away just to see a truly scary haunted attraction. But then you have some actor or web professional convince you that you need to have a viral video. So you get all your scariest actors in make up and have them dancing around and singing. Boom! There goes the scary from all your featured monsters!
This really really bothers me and I'm seeing so many haunted attractions doing it lately. STOP! Why are you diminishing your brand? The whole point of going to a haunted house is to get scared and have fun. Its not to watch actors in masks frolicking around to the latest pop music sensation! You're doing it wrong and missing the point. I don't care how slick and professional your video looks your not selling soda pop your selling fear! So make something that compliments what you do! Make something that's scary!
Here's the key: Go into a video project with the intention of making something creative and representative of your attraction. If you think it should be funny because your haunted house is funny then go for it. But if you are doing a serious event that's seriously scary then make a video that represents that. Don't ruin your scary characters by having them acting like clowns. There's nothing wrong with having some comedy in your attraction but that's not going to be the biggest selling point. People go see horror movies because they want to be scared. You don't see horror movie trailers promoting the funny bits and one liners that might be in the movie.
Bottom line: Make videos that sell your haunt. Not videos that promote a fad or humor in hopes of internet gold.
---