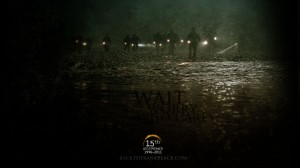 Next Week marks the 15th anniversary of the show that had a big impact on my career path and where I am today. Millennium premiered Friday October 25, 1996 with its controversial pilot episode that still packs quite a punch even a decade and a half later. Now the Back to Frank Black campaign is working to get Millennium back on the air and of course I'm a big supporter. That's why I've created a set of wallpapers, just in time for the anniversary of premiere!
The first represents the famous river scene in the pilot episode and bears the tagline: "Wait, Worry, Who Cares?" along with a special 15th Anniversary logo. The Second features an image I made to enter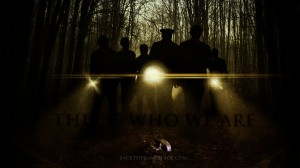 the Millennium Poster contest over a year ago. This one didn't win, however my other entry did, but its my own take on the imagery of the first season of the show. It features the tagline: "This is who we are". Both promote BacktoFrankBlack.com and are available in a variety of formats including mobile versions for Iphones and Androids as well as desktops. You can download them now in my downloads section by clicking here!
Be sure to "Like" and Tweet this post and help spread the work about the 15th anniversary of MillenniuM and the BacktoFrankBlack.com campaign!
---