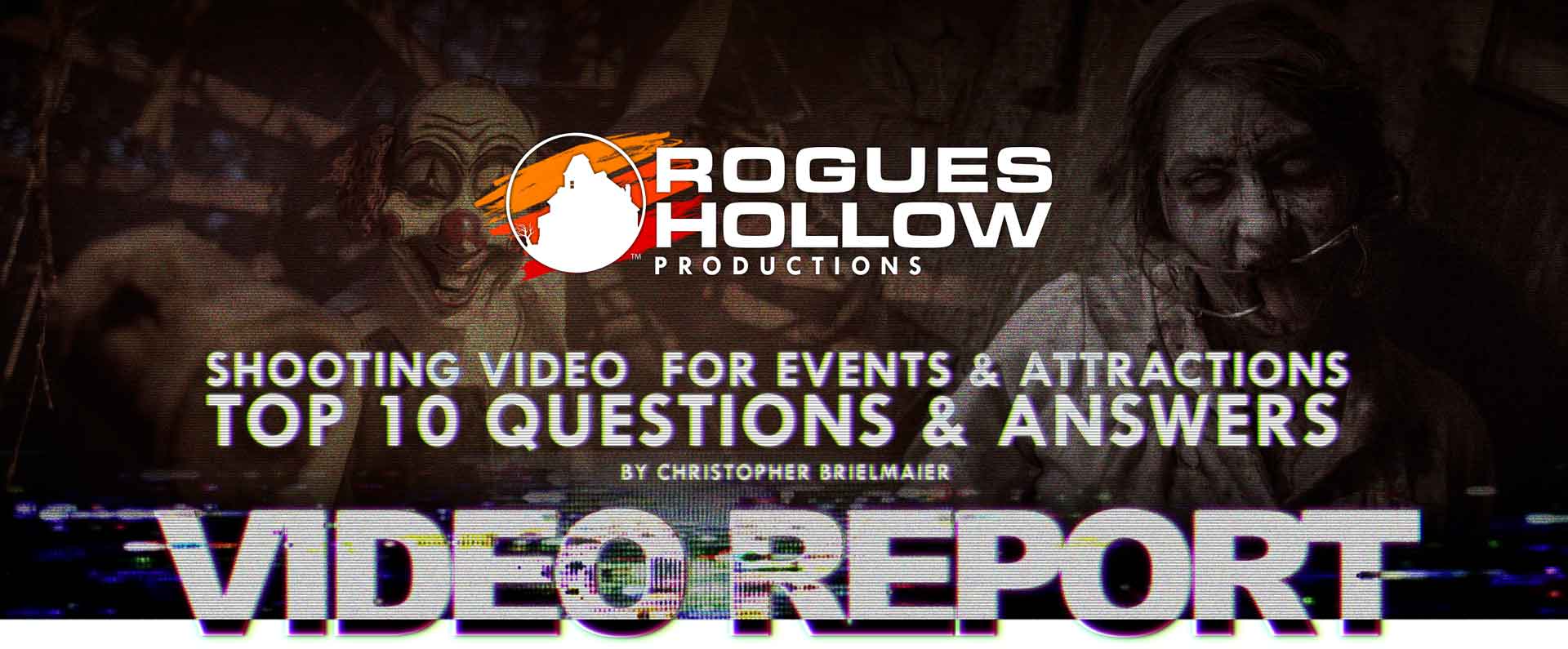 Shooting Video for a Haunted Attraction or event can be a challenge! The conditions are almost always very low light, time is usually really tight and you need the video to look awesome!
So how do you make it all work and Make a great video?
Allow me to introduce myself, I'm Chris Brielmaier and I've been shooting movie-like trailers, commercials, and short films for haunted attractions for over a decade! I didn't go to film school, I learned by doing.  After 10 years of filming I've gotten very good at shooting attractions even when their open and in operation!
With this Free report on shooting video for haunted attractions and events you'll learn about the top 10 things you should be asking yourself before taking on the task of filming yourself or hiring a company to do it.
I've learned the hard way how to shoot haunted houses just doing it and figuring out what works and what doesn't.  Now I want to help others by passing on some of the lessons I've learned so you can avoid the mistakes I made starting out !
Want to see my work?
Check out this trailer I shot for FrightWorld in Buffalo New York
SIGN UP NOW TO DOWNLOAD THIS FREE REPORT ON SHOOTING VIDEO FOR ATTRACTIONS & EVENTS!
Be sure to check your spam or junk email box for the download link!